Rent One Vendor of the Year Award
March 25, 2021
O'Rourke Sales Company (OSC) is proud to announce that the Rent One Vendor of the Year Award was awarded to Bill French, VP National Sales and leader of O'Rourke Sales Company's rental division.  This award was bestowed on Bill at the recent SKC Enterprises Inc., dba Rent One virtual annual meeting.
Having worked at OSC for almost 20 years, Bill has been instrumental in developing the rental division into the industry powerhouse that it is today. "I care about my customers and they all know it," says Mr. French.  "I am extremely proud to accept this award, but it is accepted on behalf of the entire rental team.  Of particular note would be Jay Nardone, VP of Computers and Gaming and Amanda Barrows, Customer Service Representative.  They both also work integrally with the SKC/Rent One team.  The friendships we have developed go way beyond a working relationship. It has been our pleasure to know Larry, Sharon and Trent over so many, many years and to see all the good that they have done for their communities, customers and employees.  I would be remiss if I did not also acknowledge all of the Rent One team members whom we work with on a daily basis."
"Bill is the epitome of who we are as a company," says Jeff O'Rourke, CEO of O'Rourke Sales Company. 
"He always goes the extra, extra mile to make sure our customers are taken care of.  We are very proud of the recognition that has been bestowed on Bill and thank Rent One for their business."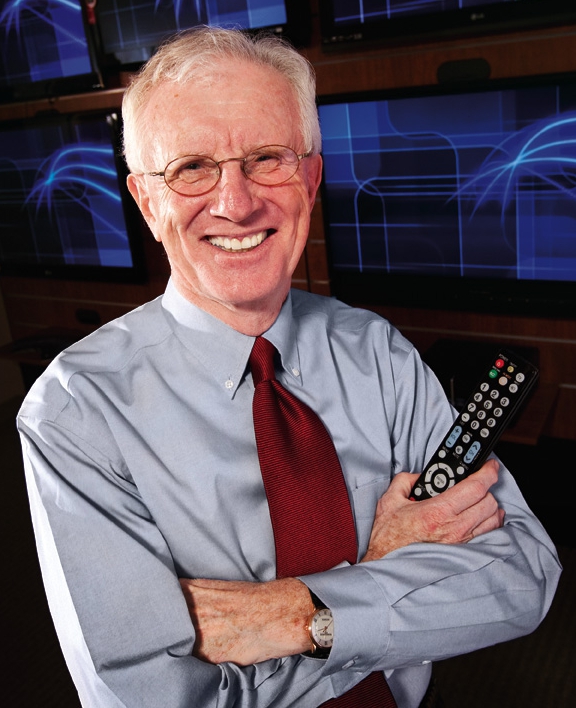 Micah Vander Tuig Earns Incentive Professional (IP)
Designation
December 1, 2020
Micah earned his IP designation with the Incentive Manufacturers & Representatives Alliance.  The IMRA is comprised of corporate gift suppliers and independent manufacturer's representatives providing brand name merchandise to incentive program providers.
IMRA's mission is to advocate the use of merchandise incentives as a proven method of delivering incentive program outcomes.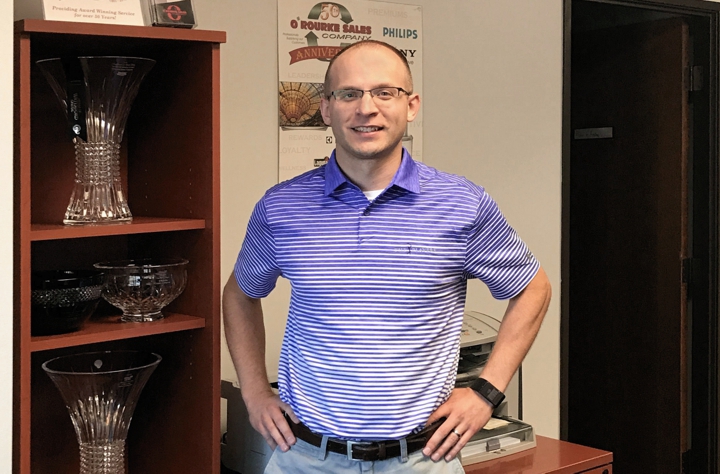 OSC Awarded Samsung Distribution Partnership
June 1, 2020
O'Rourke Sales Company announces a distribution partnership with Samsung, the global market leader with incredible brand name recognition. O'Rourke Sales Company continues their 55+ year tradition of serving group, retail and rental dealers across the nation by offering a complete TV, DAV and Smart Home lineup of the hottest innovations in Samsung's QLED 8K, QLED 4K, Crystal UHD, Smart Home and DAV technologies.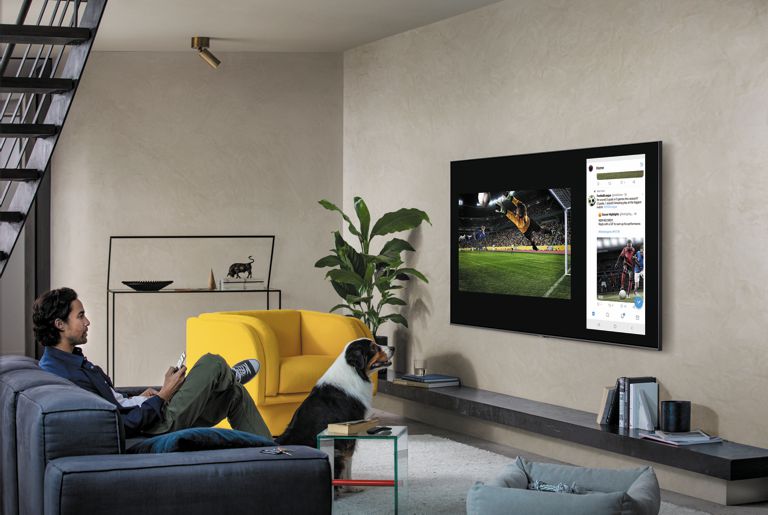 Dealerscope Magazine Article on OSC & Nationwide Partnership
April 23, 2020
As more states begin announcing their plans to lift shelter-in-place orders enacted as a result of the coronavirus pandemic, Nationwide Marketing Group and O'Rourke Sales Company (OSC) have joined together to ensure independent retailers have access to much-needed personal protective equipment (PPE).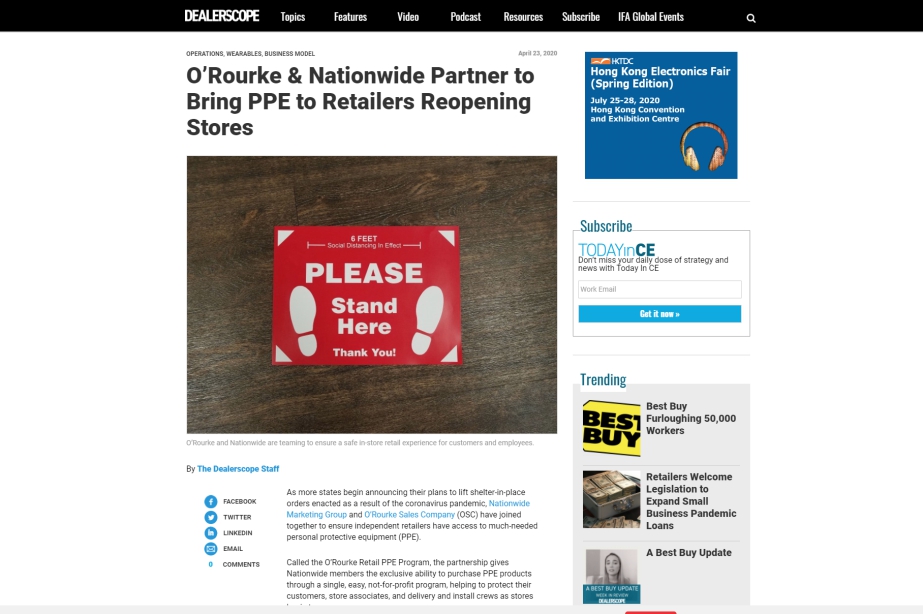 OSC and Nationwide Marketing Group Partner to Solve PPE Challenges
April 23, 2020
O'Rourke Sales Company teams up with Nationwide Marketing Group to help members overcome the challenges of acquiring Personal Protective Equipment as they prepare to get back to business.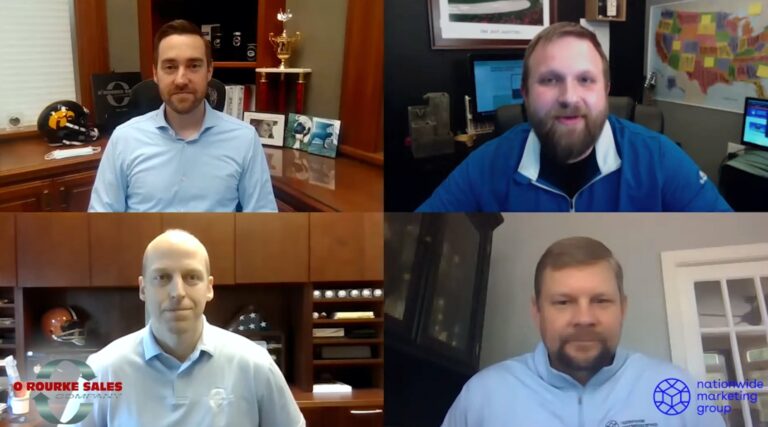 OSC Brings Personal Protective Equipment (PPE) To Retailers
April 22, 2020
O'Rourke Sales Company is now offering Personal Protection Equipment (PPE) items during this Coronavirus pandemic to safeguard customers and employees during store re-openings.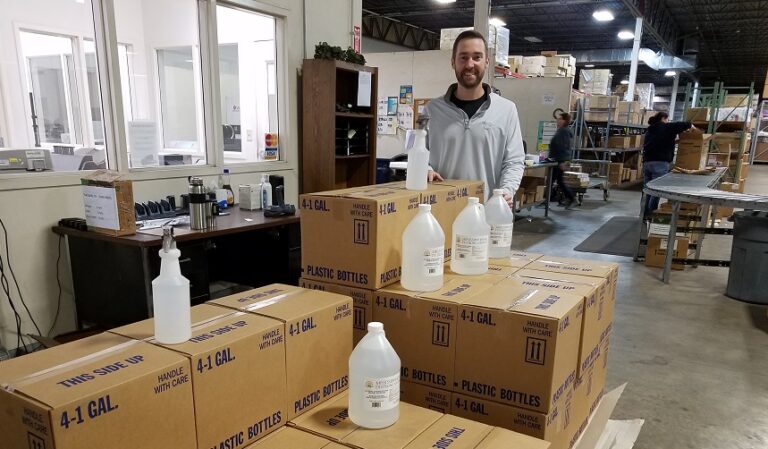 OSC Supports Quad Cities First Responders
April 16, 2020
O'Rourke Sales Company has donated 120 gallons of locally sourced hand
sanitizer to Davenport, Bettendorf, Moline, Rock Island, and other local
Police, Fire Departments and Emergency Medical Service workers. We have
also donated 5,000 KN95 masks for use by Iowa and Texas front line workers.