Dealerscope Magazine Article on OSC & Nationwide Partnership
April 23, 2020
As more states begin announcing their plans to lift shelter-in-place orders enacted as a result of the coronavirus pandemic, Nationwide Marketing Group and O'Rourke Sales Company (OSC) have joined together to ensure independent retailers have access to much-needed personal protective equipment (PPE).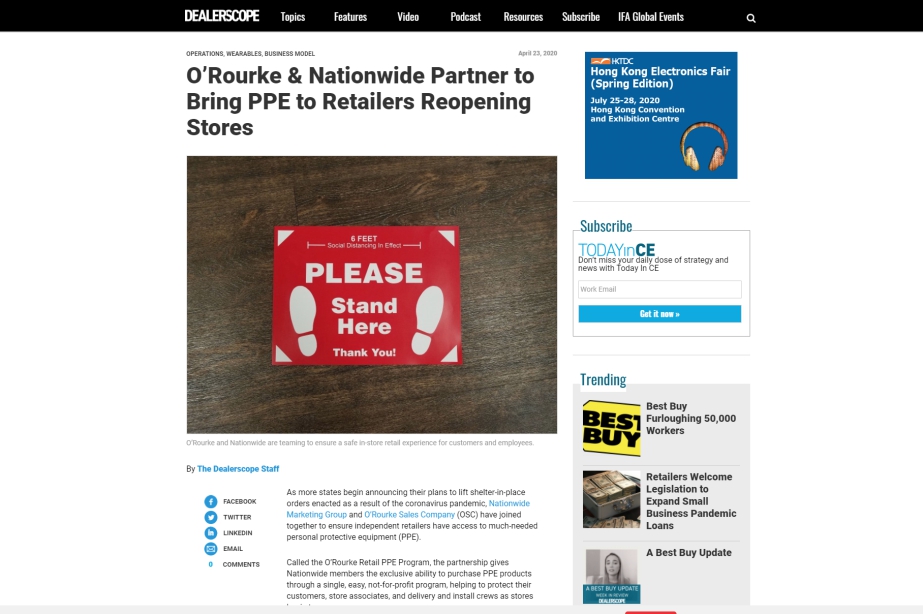 OSC and Nationwide Marketing Group Partner to Solve PPE Challenges
April 23, 2020
O'Rourke Sales Company teams up with Nationwide Marketing Group to help members overcome the challenges of acquiring Personal Protective Equipment as they prepare to get back to business.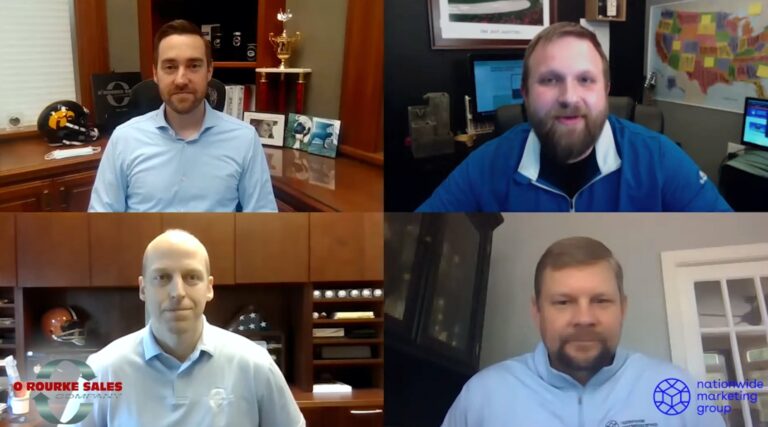 OSC Brings Personal Protective Equipment (PPE) To Retailers
April 22, 2020
O'Rourke Sales Company is now offering Personal Protection Equipment (PPE) items during this Coronavirus pandemic to safeguard customers and employees during store re-openings.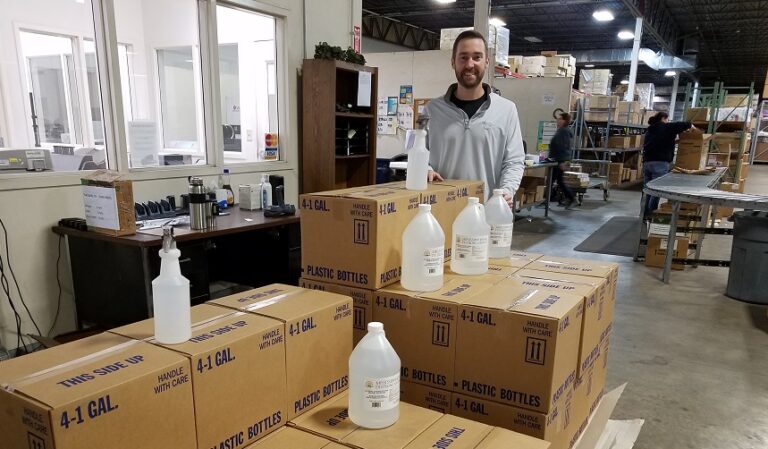 OSC Supports Quad Cities First Responders
April 16, 2020
O'Rourke Sales Company has donated 120 gallons of locally sourced hand
sanitizer to Davenport, Bettendorf, Moline, Rock Island, and other local
Police, Fire Departments and Emergency Medical Service workers. We have
also donated 5,000 KN95 masks for use by Iowa and Texas front line workers.