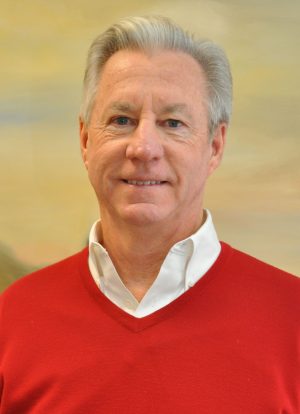 Jeff O'Rourke, CEO of O'Rourke Sales Company, leads the purchasing, sales and marketing divisions of the company. Creating O'Rourke Sales Company with his brothers in 1965, Jeff's many years of hands-on experience allow O'Rourke Sales Company to respond quickly to changing market conditions. Graduating from St. Ambrose University with a BA in Accounting, Jeff believes that working for both the manufacturers and dealers gives him a unique perspective on providing win-win scenarios for everyone.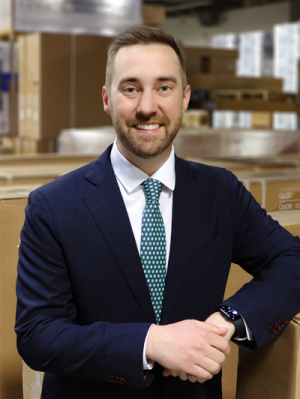 Jake O'Rourke is married to Jane O'Rourke, and they have one son, James O'Rourke.  He is from and currently lives in Bettendorf, Iowa which is near O'Rourke Sales Corporate Headquarters in Davenport, Iowa.
Jake started his career in public accounting working for Deloitte where he worked as an auditor for a fortune 100 company.  After a few years at Deloitte and knowing that he would eventually follow in his family's footsteps back at O'Rourke Sales, he accepted a role at a local CPA firm.  This move allowed him to gain experience with a broader variety of companies in different industries and in varying sizes.  While there, he provided both taxation and consulting work for these companies across the region.
Jake joined O'Rourke Sales Company in 2016 as the accounting manager where he led their accounting and credit departments until his promotion to Vice President in 2017.  Over the years, he has become involved in various segments of the business as his career grew at O'Rourke Sales Company.  Now, he leads the company's Operations and Finance teams while working closely with all vendors in conjunction with the Sales teams to drive forward the company objectives.  One of his proudest achievements has been starting the company's formal charitable arm, OSC Cares in 2017. O'Rourke Sales Company (OSC) is one of the largest National Distributors of Electronics, Appliances, Outdoor & IT products in the country.  OSC has 7 locations across the United States.
In his free time, when he's not golfing, he loves spending time with his family and their two dogs Maverick (270lb Great Dane/Mastiff) and Charlie (170lb English Mastiff).  Jake is also very involved with many charities in their community and their alma maters. Jake proudly serves on the College of Business Advisory Council at St. Ambrose University and was a full-term board member for Hand-In-Hand, which is a non-profit serving children with special needs and their families.  He is also involved with Make-A-Wish Iowa where his wife, Jane, is currently a board member.  Jake is excited to serve as a member on the Preston Robert Tisch Brain Tumor Center at Duke University Pediatric Advisory Council.  O'Rourke Sales Company is a founding sponsor of the Tee Off Against Pediatric Brain Cancer Golf Event which is associated with the Brain Tumor Center at Duke.
Jake graduated Cum Laude from Augustana College with a Bachelor of Arts in Accounting, where he also was an all-conference track athlete.  Following his time at Augustana College, he continued his education at St. Ambrose University where he obtained his Master of Accounting.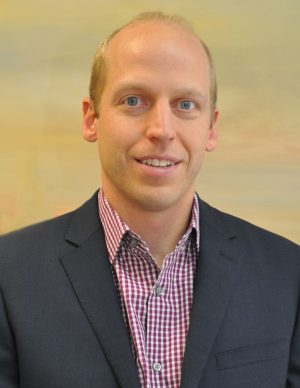 President Of Sales & Operations
Andrew Terry, is President of Sales and Operations for O'Rourke Sales Company.  With a proven track record of results-oriented sales management, Andrew brings expertise from a manufacturing standpoint and integrates that into a solid pricing and programming platform for our sales teams to offer our national network of dealers.  Overseeing purchasing, vendor relations and company-wide operations, Andrew co-ordinates OSC team efforts from the Flower Mound, Texas facility.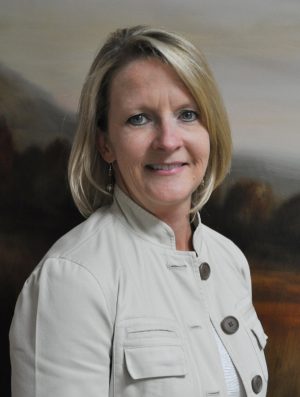 Vice-President Of Finance
As Vice President of Finance, Karen Claussen reinforces the profitable goals and objectives of O'Rourke Sales Company by managing financial services and administration. Joining OSC in 1988 as an inside sales representative, she found her true passion for finance and accounting when she led the implementation of our ERP software system. Mentoring with ownership during her 34 years at O'Rourke Sales Company, Karen has identified risks and opportunities ultimately affecting corporate governance while insuring that OSC remains on a continuously sound financial foundation.  Karen graduated from St. Ambrose University with a BA in Business Administration. She enjoys baking, golfing and spending time with her family.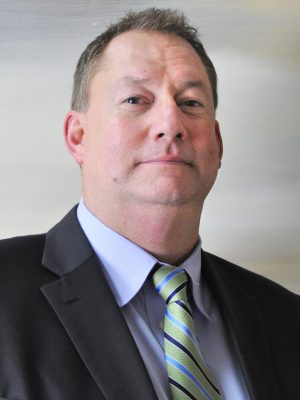 VICE-PRESIDENT OF APPLIANCE SALES
Tom earned a degree in marketing and business administration and has over 35 years of experience in the industry. Starting out as a Territory Manager and moving up through various roles, Tom eventually became President of a family-owned distributorship. He has also served as President and Chairman of the Board for the Independent Distributors Association. Tom joined OSC in 2011 and enjoys collaborating with the sales team and encouraging professional growth. He likes to spend his time boating, cooking, playing tennis, and selling, of course! Originally from Kansas City, Missouri, Tom is excited to explore his new community in Iowa.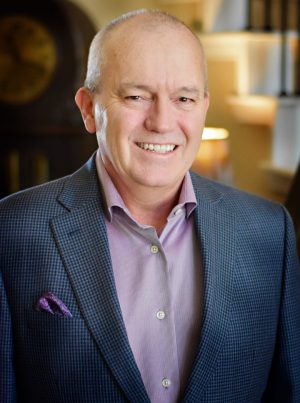 VICE-PRESIDENT OF ELECTRONICS SALES
As VP of Electronics, Tracy Locke assists in communicating the O'Rourke Sales Company vision to his national team of territory sales managers.  He brings decades of industry experience in consumer electronics sales and management to the OSC team.  One of his favorite quotes is from Sophocles stating, "Success is dependent on effort" and  Tracy is determined to prove that his efforts will impact your success.  Tracy has a Bachelor of Business Administration Degree in Finance from Tarleton State University.  He and his wife, Aimee, have a son, Colin.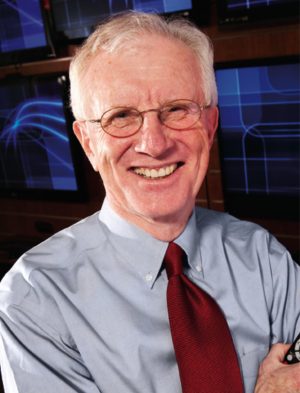 VICE-PRESIDENT OF RENT-TO-OWN SALES
A native of Aurora, Missouri, Bill has over 45 years of experience in the electronics and distribution industries. For more than 19 years Bill has been a skilled problem solver for OSC and the many friends he has within the rental community. He loves to share his extensive vendor knowledge and expertise and strives to help everyone every day. Bill is an avid reader and excellent golfer who enjoys developing his faith and spending quality time with his family.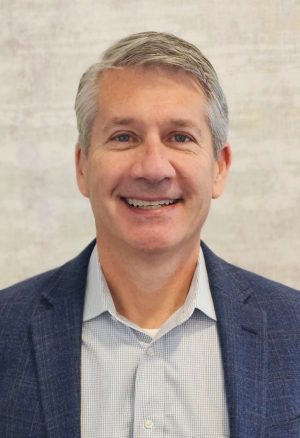 VICE-PRESIDENT, SALES - Computer & Gaming
A University of Georgia graduate, Jay has 24 years of experience in the consumer electronics and distribution industries.  He feels fortunate to have vendor and client relationships that include some of the most recognizable consumer product and retail companies, including Dell, Hewlett Packard, Acer, Sony, LG, Samsung, Sharp, and Rent-A-Center.  Jay has spent his time at OSC crafting his skills in sales management, supply chain optimization, purchasing, and vendor relations.  Outside of OSC, you'll find Jay enjoying life with his family.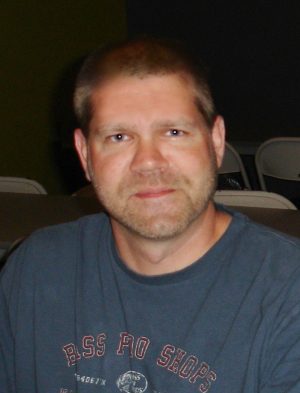 VICE-PRESIDENT OF NATIONAL OPERATIONS
Scott is a 19 year veteran of OSC who has worked in various positions, performing numerous roles.  In every position, Scott has overcome numerous challenges to improve operational efficiencies.  He has never turned down an opportunity to make things better. Those that have worked with Scott know his passion and commitment to OSC and his respect for his fellow team members.  Scott works out of the Davenport, Iowa branch.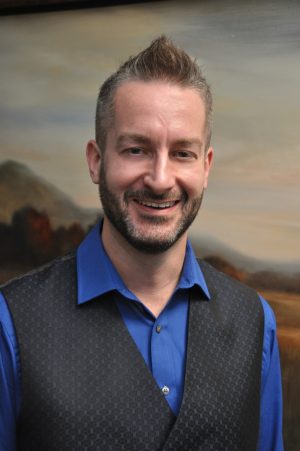 VICE-PRESIDENT OF INFORMATION TECHNOLOGY
Ben heads up a team of IT professionals who keep national OSC systems up and running on customized "state of the art" distribution software.  The dedicated IT department oversees in-house infrastructure and provide customization to reporting, processing and transactional functionality.  They provide instantaneous information and data exchange for our dealers.  They also provide the ability to interact with various vendors and dealers via EDI.  Ben lives in Des Moines, Iowa with his family.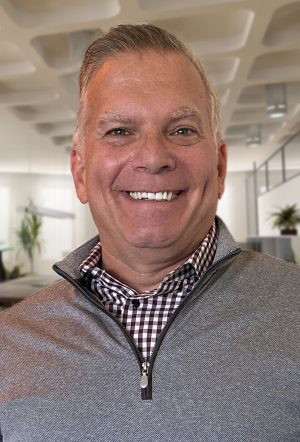 VICE-PRESIDENT OF eCommerce Sales
With over 33 years of retail experience and 22 years of eCommerce experience, Sam leads sales and marketing for our ecommerce channel partners. With a focus on growth, Sam facilitates business within this channel and obtains the necessary requirements from our eCommerce partners and works with our various departments on the best way to execute those requirements.